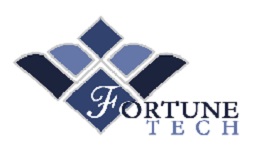 ---

Maintenance Services
Fortune IT Services(FITS) leading IT Services,Business Manages and Application Maintenance Services.
Application maintenance is the most critical part of any business. As needs for business change constantly, application deployed to manage business also needs to accommodate business changes as well as additional features are required to be developed.
It is also a challenge for an application outsourcing service provider to work on an existing business critical system. Over the time, we have developed process which understands importance of critical business applications, thus FITS assists you not only in Customized application development but also maintaining them which ensures smooth operations and reduces the cost of redeveloping and redeploying applications.
Fortune IT Services provides you with the tools you need to take your business to the next level. With our customized websites we give you:The flexibility to change content and images, post videos and articles.
Fortune IT Services the web application design, development and maintenance needs of organizations.Our mission is to meet our clients growing needs in the area of web application design, development and maintenance.
Our Offerings
From setting up a support organization and identifying the right applications for outsourcing to optimizing the application portfolio, FITS services can add value to your support efforts.
On-demand Services
Our consulting service offerings, available on-demand, can even be implemented prior to outsourcing application maintenance. These services include setting up support organization, scalability assessment, portfolio analysis and optimization, and sourcing strategy.
Maintenance
Our maintenance service typically begins with corrective maintenance, evolving to adaptive, preventive, and perfective maintenance. Invest in peace of mind with FITS proven methodology for application maintenance, including application support, technical, functional, and ongoing enhancements.
FITS processes include building simplified cross-referenced models that document application features, and mapping business processes to application portfolios, ensuring high levels of business-application understanding.
Benefits
Significant reduction of maintenance costs
Lowered risks and increased predictability
Timely release of programs and enhancements
Improved knowledge management with tool-based reverse engineering
Full portfolio optimization
Cost variability for cyclical businesses
Ongoing alignment with industry trends
We provide below mentioned application maintenance services
New features implementation
Configuration Management
Troubleshooting and bug fixing
Performance management
Change implementation
code review and testing