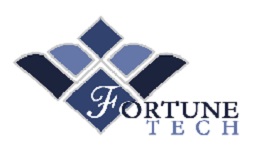 ---
Custom Application Development
Fortune IT Services(FITS) leading IT Services, Business Manages and Application Development Services.
We are very experienced custom web application development company providing high quality and cost effective web development services using latest technologies Java , ASP.net , PHP , Embbeded and etc. Our web development services are tailored specifically to meet client requirements and business objectives of customers. We have experience of delivering high performance web applications with complex functionalities and have achieved commercial success.
Fortune's web development services enable organizations to reduce time to market, get closer to customers and achieve long-term, profitable growth.
We can help you to become web connected by providing solutions like :
Internet strategy
development
Web enablement of legacy applications
eBusiness development / eCommerce development/ Web site design and development
Internet and Intranet solutions
Portal solutions, Community site development Specialized custom applications for Supply chain management, Network management, Business process management etc.
Over the time, our applications have provided client benefits like :
Improving business process efficiency Increased growth in terms of top line as well as bottom line Use of legacy applications over the internet Monitoring and Improving workforce productivity Improving ROI.