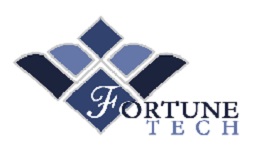 ---
About Us
Fortune ITS headquartered in Hyderabad, is a leading end-to-end Software solutions company with a focus on VOIP, Web Applications, Mobile Application, Embedded Applications and Networking services.
Fotune ITS integrated network of developed facilities is complemented by onsite and offshore capabilities in major international markets.
Fortune ITS provides advanced software engineering and R&D co-creation services to the world's technology innovators.
In today's environment of increased competition, disruptive market dynamics and the convergence of telecom, media and other industries, technology leaders must adapt and capitalize on new opportunities, anywhere in the world. The underlying dynamics of software development have changed, and today's clients demand world-class design, better user experiences, and more functionality for lesser costs. At the same time, developing a product that fits constantly changing market demands is increasingly complex and challenging, which calls for specialized talent and expertise, flexible production models, and global scalability.
Our Values:
Customer First:
We respond to customers speedily, courteously and effectively.
Good Corporate Citizenship:
We seek long-term success for all stakeholders without compromising on ethics or transparency.
Individual Dignity:
We value the individual, uphold the right to express disagreement, and respect the time and efforts of others. Nurture fairness, trust and respect.
Professionalism:
We impart freedom and the opportunity to excel and to grow support innovation and well-reasoned risk taking, demanding performance.
Quality focus:
We make quality a value driver in our work, our products and our interactions. We will do it 'First Time Right.